The Music Shift: The Lock Factory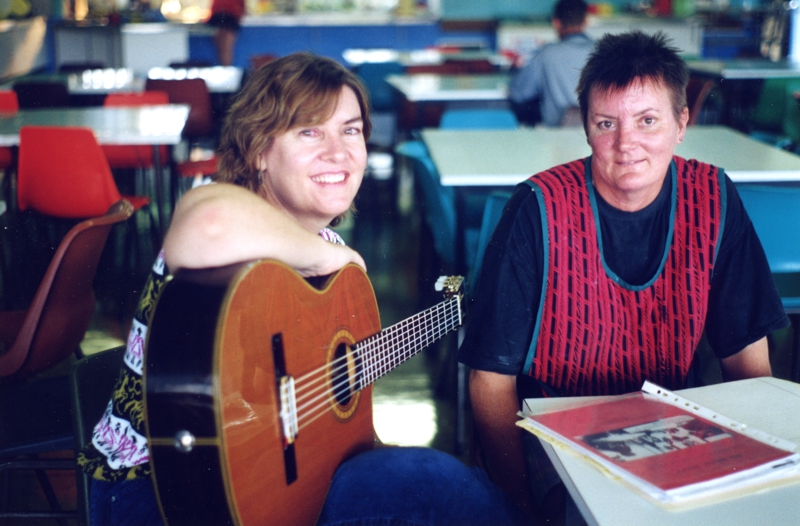 Whitco was a large manufacturer of locks and fittings for doors and windows. The assembly workers are members of the Australian Manufacturing Workers Union. The workforce included a number of older workers who were concerned about superannuation and security on retirement. Another issue involved the increasing number of casual workers being employed.
On one of our visits there we met a woman who after many years of service was due for retirement. When the union organiser asked what would she be doing after retirement she replied 'I'll be laughing every morning'
Laughing every morning
Lachlan Hurse and Sue Monk
I lock the door behind me, time is like holding on to sand
And in the early morning traffic, I'm already making plans
The rain's coming down, but I've got other things in mind
Counting out the days 'til I've got the world in my hands
And I'll be laughing every morning
I catch someone's eye, and wonder if she's thinking just like me
Who'll be the one who's going to set me free
Will I ever get the chance to ask her above the factory din
Maybe I'll just keep dreaming about the waves rolling in
When I'll be laughing every morning
Idle dreams and laughter hang like smoke rings in the air
Another week's gone by and its caught me unaware
We make a promise, there's one thing for sure
It's conditional surrender for just a few more days
Then we'll be laughing in the morning
So many years I've given, who would ask for more
I'm the one who's making other peoples lives secure
I've made the lock and I've got the key
Just have to work out how I'll set myself free
So I'll be laughing every morning
copyright Lachlan Hurse and Sue Monk, 1999. First performed 24 February, 1999 at Mountcastles, Fairfield, Brisbane. Performed at Whitco, Sherwood on 25 February 1999.